JR FLOORS 
Unlock the potential in you're home today
 with a new floor from J R Floors today.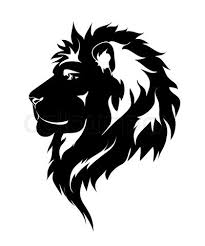 Taking Pride in our Work
Primo Excellence

100% Excellon stain resustant PP

 Action Backing
15  colours
Heavy Domestic use = Super range
Extra Heavy Domestic = Elite

 New super soft luxurious feel

4 & 5 Meter Widths
There is no better combination of quality, value and choice than a Cormar carpet
A comprehensive range of easy clean polypropylene carpet, wool twist carpet, textured loop carpet in plain and heather shades  all manufactured by Cormar Carpets. Ranges are updated on a continuous basis to ensure that the colours and styles remain in tune with current home furnishing styles.
British made in Cormars own factories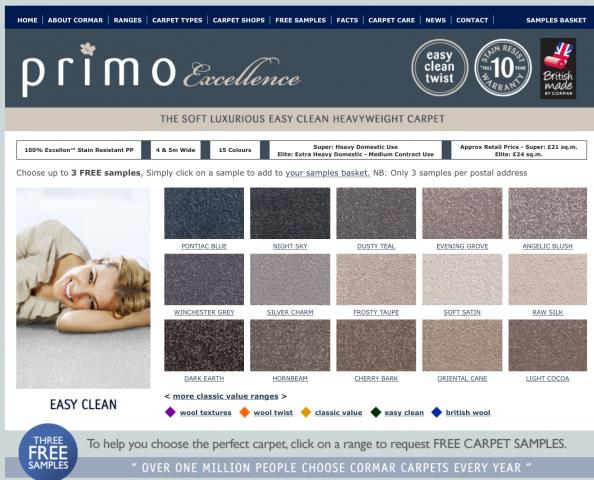 We sell most ranges of cormar carpet so if you can't find what you are looking for please feel free to message us and we can provide details as to if we can supply and also price for all our cormar ranges 

Primo Ultra

100% Excellon stain resustant PP

 Action Backing
16  colours
Extra Heavy Domestic

 Luxury heavy weight easy clean carpet in heatehrs and plain

4 & 5 Meter Widths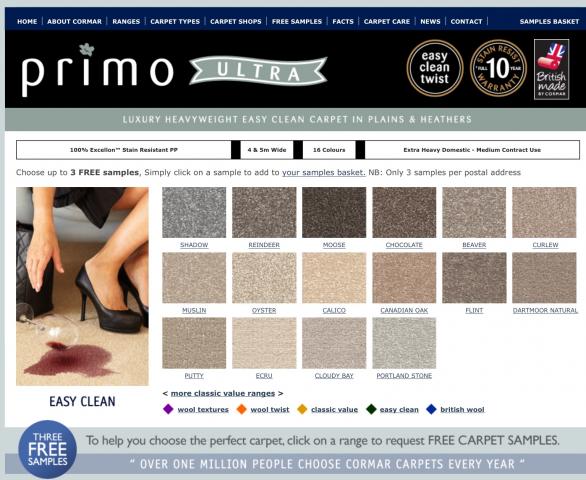 Primo Plus

100% Excellon stain resustant PP

 Action Backing
18  colours
Extra Heavy Domestic

 no 1 choice for easy clean carpet

4 & 5 Meter Widths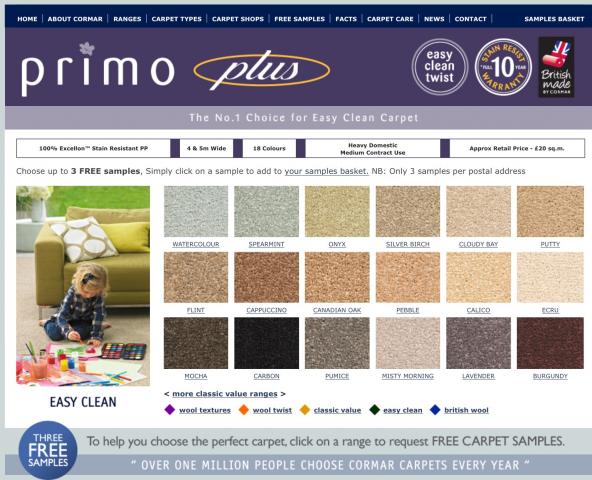 Primo Delight

100% Excellon stain resustant PP

 Action Backing
12  colours
Extra Heavy Domestic

 Luxury easy clean heavy weight Saxony

4 & 5 Meter Widths